Discover more from The Info Beat
Notes on AI, law, and Wikipedia by independent journalist and attorney Stephen Harrison.
Dispatch from Wikimania in Stockholm by Stephen Harrison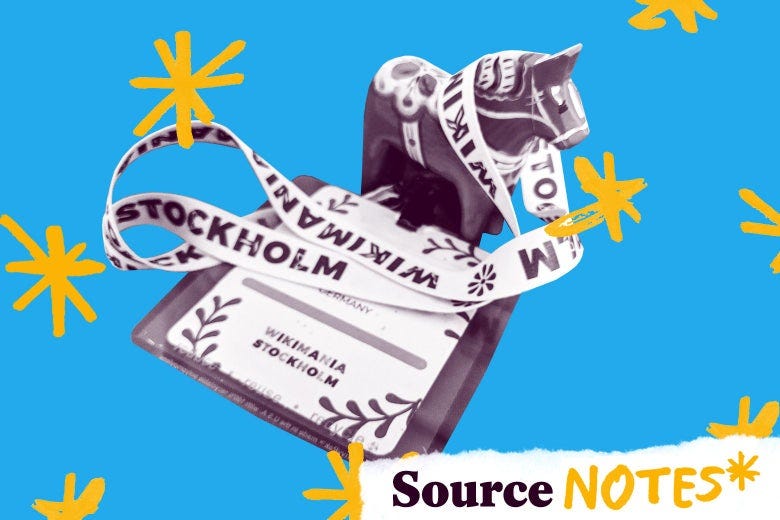 Wikimania to the Rescue
At the Wikimania conference this weekend in Stockholm, the Wikimedia Foundation signed a first-of-its-kind partnership with the United Nations Office of the High Commissioner for Human Rights. According to an announcement by foundation Executive Director Katherine Maher, the partnership involves increasing the quality and quantity of human rights content on the encyclopedia as well as mobilizing the global Wikimedia community on human rights. While many people might not associate Wikipedia with the United Nations, the partnership is in keeping with the overall theme of the conference—how the Wikimedia movement can support the U.N.'s 17 sustainable development goals.
Now in its 15th year, Wikimania is the annual conference for the many free knowledge projects hosted by the Wikimedia Foundation, including Wikipedia's multiple language editions of the encyclopedia and sister projects like Wikidata and Wikimedia Commons, which hosts photos and videos. Stockholm beat out options like Perth, Australia, and Prague to be selected as the candidate city, and more than 800 Wikimedia enthusiasts have arrived from around the world for this weekend's activities.

>> Continue reading my latest article at Slate

^ Published live from Stockholm's City Hall...



All best from Sweden,
Stephen