Discover more from The Info Beat
Notes on AI, law, and Wikipedia by independent journalist and attorney Stephen Harrison.
On Yelp, the "Billion Dollar Bully" by Stephen Harrison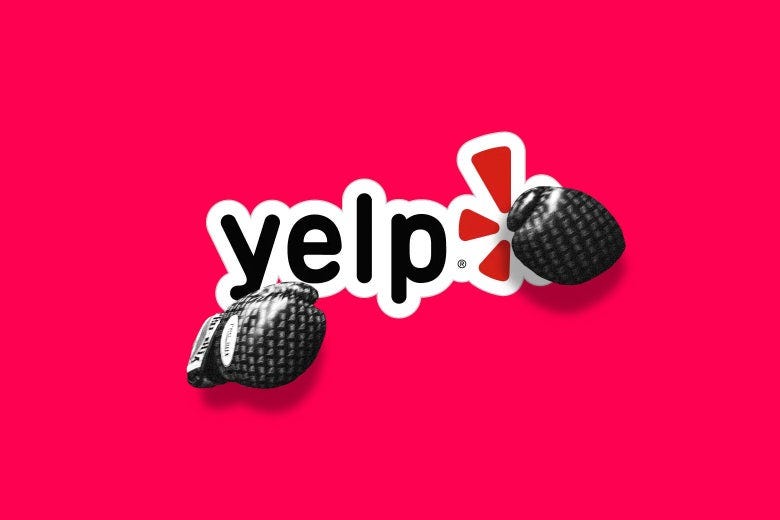 Billion Dollar Bully Highlights Why Yelp Feels Unfair
The overall argument of Billion Dollar Bully, the new documentary about Yelp released on Amazon and iTunes in May, is that Yelp extorts small business owners for advertising fees in return for helping manage and improve reviews on their platform. Earnest and fiery throughout, the film allows the aggrieved parties ample time to vent. The film opens, for example, with Davide Cerretini, owner of a San Francisco Italian restaurant, who claims that Yelp's sales people called him 20 times a week pressuring him to advertise on the platform. He finally acquiesced and agreed to a six-month contract, which he did not renew. Once he stopped paying for advertising, Cerretini claims his positive reviews vanished, only to be replaced with new and mysterious negative reviews. "To me, it's mafia," Cerretini says in the film.

In another example, Danny Teran describes how his Brooklyn restaurant was falsely accused of inflating its Yelp reviews and had their page marked with a "consumer alert" pop-up, a digital scarlet letter that turned off potential customers. When he tried to call Yelp, there was no ability to speak to a human representative from the company about the issue—unless he was interested in buying Yelp ads. "There is nothing you can do!" says an exasperated Teran.

Yelp has fought back against the allegations made in the film, arguing that "There has never been a connection between ratings and reviews on Yelp and buying advertising." After the film's release, Jason Brown for ReviewFraud.org suggested that at least some of examples of extortion presented in the film were dubious. But the issue for small business owners has always been broader than advertising. Local businesses feel that Yelp offers no due process to resolve disputes and misunderstandings. That's because the company's standard position is to absolve itself of any responsibility to get involved.

>> Continue reading the rest of the article at Slate

Source Notes is a Future Tense column about the internet's knowledge ecosystem by Stephen Harrison.