Discover more from The Info Beat
Notes on AI, law, and Wikipedia by independent journalist and attorney Stephen Harrison.
The Internet's Dizzying Citogenesis Problem by Stephen Harrison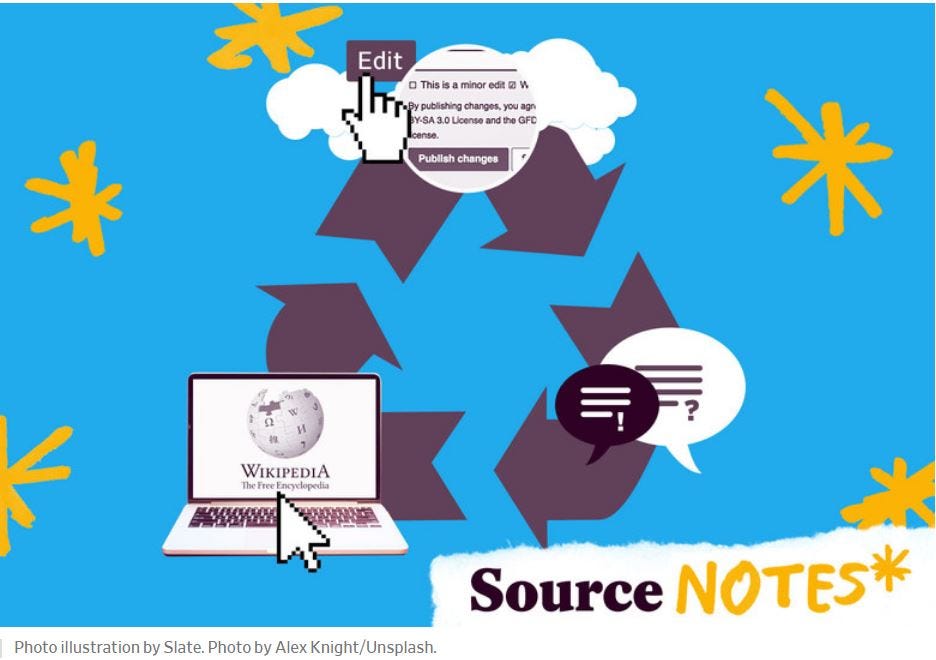 Circular reporting is a real problem on platforms like Wikipedia—and it's harder to solve than it looks.
Two weeks ago, Dr. James Heilman discovered something strange. The Canadian emergency room physician and avid Wikipedia contributor noticed that DrugBank, an online database for drug information, was copying text directly from Wikipedia. Although Heilman considers Wikipedia's medical content to be of surprisingly good quality, he was concerned—because he didn't just find DrugBank copying and citing Wikipedia; he had also found several examples of Wikipedia likewise copying and citing DrugBank.
For example, the DrugBank page for protamine sulfate, a medication often used in heart surgery, included information taken from the medication's Wikipedia page. But the medication's Wikipedia page cited the medication's DrugBank page. This circular referencing created a problem for proving the veracity of the information found on the Wikipedia page—where was the original source material really from? Could it be trusted? Heilman found five other Wikipedia articles about medications with similarly circular references, and he speculated that there could be many more. He contacted DrugBank about the issues, and they are working to resolve them. Meanwhile, Heilman (known by the Wikipedia username "Doc James") expressed concern on the WikiProject Medicine talk page—the forum where Wikipedia editors discuss improvements to articles about medicine and health—that "citogenesis has become a reality."

>> Read the rest of the article over at Slate

Source Notes is Slate's new Future Tense column in which Stephen Harrison explores Wikipedia, digital knowledge, and the search for a fact-based world.