Discover more from The Info Beat
Notes on AI, law, and Wikipedia by independent journalist and attorney Stephen Harrison.
How Wikipedia Became a Battleground for Racial Justice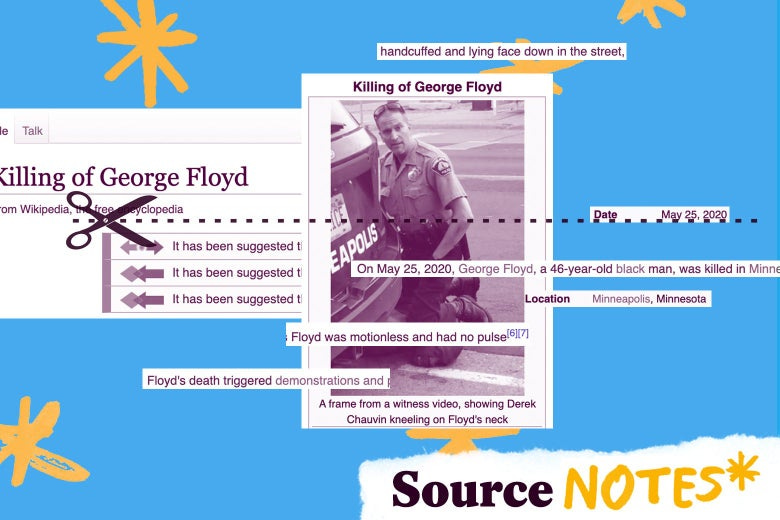 In its current form, the Wikipedia article on the killing of George Floyd describes the event as follows: "On May 25, 2020, George Floyd, a 46-year-old black man, died in Minneapolis, Minnesota, after Derek Chauvin, a white police officer, knelt on his neck for almost nine minutes while he was lying down handcuffed on the street." That's a more visceral description than you might normally find on a Wikipedia page, but it's accurate.
Since Floyd's killing on May 25, Wikipedia editors have documented more than 466 George Floyd protests in both the United States and abroad. Some volunteers have been personally photographing protests, leading to interesting discussions of whether Wikimedians should be eligible for press passes. Wikipedia user groups like AfroCROWD have organized challenges during the two weeks leading up to Juneteenth to improve Wikipedia's coverage of civil rights topics. And the new WikiProject Black Lives Matter has helped editors collaborate on notable demonstrations, pages for victims of police brutality, and new pages like "When the looting starts, the shooting starts" and the list of Confederate and other monuments removed during George Floyd protests.
>> Continue reading my latest article for Slate

More

Read previous entries in Source Notes, my regular column for Slate about the internet's knowledge ecosystem.

Best,
Stephen