Discover more from The Info Beat
Notes on AI, law, and Wikipedia by independent journalist and attorney Stephen Harrison.
Emojis in the Courtroom by Stephen Harrison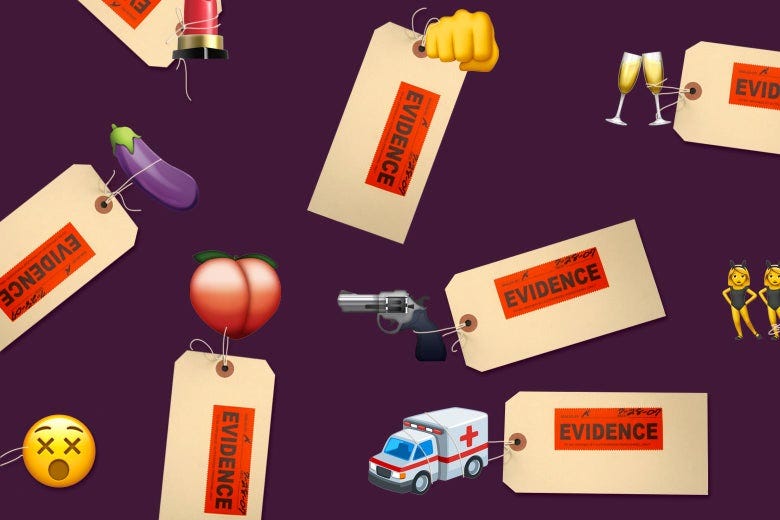 How Emojis Have Invaded the Courtroom
Media coverage about the appearance of emojis in court cases suggests we should all be like 😱. "Can you go to jail for using an emoji?" asked Fox News. "Emojis are showing up in court cases exponentially, and courts aren't prepared" argued the Verge. Meanwhile, CNN has warned that "courts are struggling to handle the nuances of emojis as evidence."
The number of reported cases involving emojis or emoticons as evidence has increased more than 50 percent in the past year, from 33 in 2017 to 53 in 2018, according to Santa Clara Law professor Eric Goldman. When Goldman first began counting back in 2004, he found only one case. In 2019, that number may exceed 100.
It makes sense that emojis have invaded our courtrooms. Emoji and their predecessors, emoticons, both serve to add tone and personality to text, and that functionality has proved massively popular. Ninety-two percent of the online population use emoji, and at least 2.3 trillion mobile messages incorporate emoji annually as of 2016. Naturally some percentage of those communications would turn up in legal disputes.

But should we be as paranoid about emojis in the courtroom as most press coverage suggests? Just as the media doesn't quite know what to make of emojis in the courtroom, courts themselves are still figuring this out. What do emoji communicate, and does intent match interpretation? Are emoji speech, and does that mean they're protected? As emoji crop up in all sorts of cases, they raise these essential questions about language and communication—not to mention the importance of internet literacy in even the highest courts.

>> How should a court interpret this emoji string? 😊💃👯☄️🐿️ 🍾
Continue reading about emojis in the legal system in my latest article for Slate!

In Other News

I'm launching a new podcast and interview project in January 2020. The premise of Notes on Quotes is that I'm interviewing really interesting people about a quote that's meaningful to them. For updates & some sneak peaks, check out @notesonquotes on Instagram.

Best,
Stephen